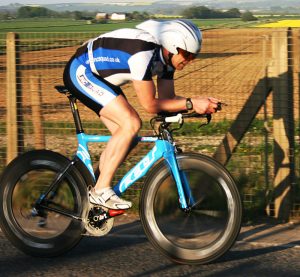 LincsQuad Club Time Trials – 2022 (All standards and non-members welcome)
To register your interest, in the first instance please email lincsquadtt@gmail.com
We are operating a 3 tier system this year which will be emailed to out once you have registered your interest. This enables us to keep track of how many participants we have, not only for the safety of riders but marshals as well.
General Event information
The route is the usual CTT approved LQ10/2, starting at King William pub in Scawby, out through Hibaldstow to Redbourne roundabout and return, the course is approx 9.7 miles.
All TT's will be starting at 6:30pm. Please arrive in plenty of time to sign on prior to the first competitor starting at 6:30pm, as late arrivals may be turned away.
We will be racing under Cycling Time Trial rules & regulations, therefore all competitors must be a member of Lincsquad (or another CTT affiliated club). Newcomers are very welcome to "come & try" two of the TT's however you will be need to join Lincsquad (or another affiliated club) if you wish to continue.
If you intend to be a member of more than one CTT affiliated club please make yourself aware of the "First and second claim" rules.
Helmets are compulsory, CTT and LincsQuad also advise both front & rear lights, tri-suits are able to be worn as these are Club TT's, competitors are required to sign on to an official CTT signing on sheet at registration.

NB: CTT regulation 14 (I) states: "No competitor shall be permitted to start either a Type A or Type B event unless such competitor has affixed to the rear of their machine a working rear red light, either flashing or constant, that is illuminated and in a position that is clearly visible to other road users".
As usual we will be running a Male and Female LincsQuad Championship, and again all competitors will need to complete a minimum of 6 from 11 TT's to be eligible, be a LincsQuad member by round 5 and marshal at least one round.
There has been massive support for these TT's over the years however we are may have to restrict riders in 2022 and will using an online registration system to control numbers. Information on how many riders will be participating will be posted 24 hours prior to the event.
Again, there will be requirements for marshalls at all TT's, without volunteers for this important role the TT's can not go ahead, as with previous years we will post a marshal diary for volunteers. Please support where you can.
| | | |
| --- | --- | --- |
| Round 1 | April 13th | LQ10/2 |
| Round 2 | April 27th | LQ10/2 |
| Round 3 | May 11th | LQ10/2 |
| Round 4 | May 25th | LQ10/2 |
| Round 5 | June 8th | LQ10/2 |
| Round 6 | June 22nd | LQ10/2 |
| Round 7 | July 6th | LQ10/2 |
| Round 8 | July 20th | LQ10/2 |
| Round 9 | August 3rd | LQ10/2 |
| Round 10 | August 17th | LQ10/2 |
| Round 11 | August 31st | LQ10/2 |
Lincsquad Legs of Steel hill climb and the Two Up TT will not run this year due to COVID restrictions.
Parking
LQ10/2 – The King William pub has kindly allowed use of their car park, please feel free to use the pub afterwards as a thank you.
SRHC/1 – Please park away from the course respecting the local residents access.
Signing On
Located adjacent to start/finish line. Signing on is from 6pm with a start time for first riders at 6.30. All pre booked riders will be notified at least 24 hours before the start time. Any riders who show up on the night will be entered after the pre booked riders.
Start/Finish Location
LQ10/2 – start and finish (10 mile TT) ~ 50 metres south of mini roundabout at Scawby Road/Bridge Street/A18 opposite King Billy pub
SRHC/1 – Start Opposite Telephone box. Finish at final concrete fence post top of hill.
Competitor Numbers
All Rider numbers refer to signing on number and race start sequence.
Please return all numbers (plus safety pins) after completing race.
Event Fee
Entry fees will remain at £4.00 LQ members and £5.00 non members for the 2022 season due to increase levy by CTT. To keep this event going we have had to slightly increase non members fees.
Parental Consent
Riders under 18 years of age must have signed parental consent
These forms must be completed prior to the race and can be obtained from Signing On and completed on the day of race.
Contact
Any general queries please Email ~ LincsquadTT@gmail.com
Rider Registration
Entries are either prepaid series in advance or pay on the night. Registration will remain open until 6.25pm on race night. Please ensure you get there and collect your number in plenty of time.
As an entrant to this event your information may be shared on the event or club website, social media pages or in emails sent by or on behalf of the club. This data will only be shared in relation to your participation in the event, e.g. the list of entrants, results or event reports. This data will be limited to your name, the name of the affiliated club or team of which you are a member and your finishing time and/or position.