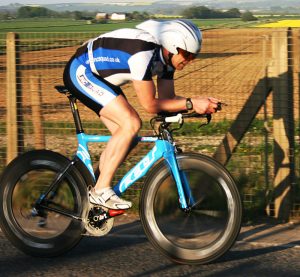 LINCSQUAD Diary of Club Time Trials – 2021(All standards and non-members welcome)
The route is the usual CTT approved LQ10/2, starting at King William pub in Scawby, out through Hibaldstow to Redbourne roundabout and return, the course is approx 9.7 miles.
All TT's will be starting at 6:30pm. Please arrive in plenty of time to sign in prior to the first competitor starting at 6:30pm, as late arrivals may be turned away.
We will be racing under Cycling Time Trial rules & regulations again, therefore all competitors must be a member of Lincsquad (or another CTT affiliated club). Newcomers are very welcome to "come & try" a couple of TT's however you will be need to join Lincsquad (or another affiliated club) if you wish to continue.
If you intend to be a member of more than one CTT affiliated club please make yourself aware of the "First and second claim" rules.
Helmets are compulsory, CTT and Lincsquad also advise both front & rear lights, tri-suits are able to be worn as these are Club TT's, competitors are required to sign an official CTT signing on sheet at registration.

NB: CTT regulation 14 (I) states: "No competitor shall be permitted to start either a Type A or Type B event unless such competitor has affixed to the rear of their machine a working rear red light, either flashing or constant, that is illuminated and in a position that is clearly visible to other road users".
In response, Lincsquad have purchased a number of rear lights which will be available for "hire" on TT night, for use in the TT race, in exchange for 1 pound. money which is generated from this, will be donated to charity at the end of the series.
As usual we will be running as Male and Female Championship, and again all competitors will need to complete a minimum of 6 from 11 TT's to be eligible, be a LincsQuad member by round 5 and marshal at least one round. Round 8 (Legs of Steel hill climb) and round 11 (2Up) are stand alone rounds and times will not count towards the Championship.
Lincsquad Legs of Steel hill climb the venue is still to be confirmed.
Two Up TT Once again there will be the opportunity to pair up with another rider with 9.7 miles of through and off or similar method.
There has been massive support for these TT's over the years with record turnouts and new course records being set, can we better that in 2021?
Again there will be requirements for marshalls at all TT's, without volunteers for this important role the TT's can not go ahead, as with previous years we will post a marshall diary for volunteers. So do your bit!
All Dates are provional

| | | |
| --- | --- | --- |
| Round 1 | April 14th | LQ10/2 |
| Round 2 | April 28th | LQ10/2 |
| Round 3 | May 12th | LQ10/2 |
| Round 4 | May 26th | LQ10/2 |
| Round 5 | June 9th | LQ10/2 |
| Round 6 | June 23rd | LQ10/2 |
| Round 7 | July 7th | LQ10/2 |
| Round 8 | July 21st | Legs of Steel Hill climb* |
| Round 9 | August 4th | LQ10/2 |
| Round 10 | August 18th | 2 Up TT |
| Round 11 | September 1st | LQ10/2 |
Riders must complete 6 from 11 rounds, and marshall one round, to count towards the overall series. Those marked * are stand alone races
Parking
LQ10/2 – The King William pub has kindly allowed use of their car park, please feel free to use the pub afterwards as a thank you.
SRHC/1 -Please park away from the course respecting the local residents access.
Signing On
Located adjacent to start/finish line
Signing on between (approx.) 5.30-6:30pm – NO ENTRIES WILL BE TAKEN PRIOR TO THIS TIME!!!!
Start/Finish Location
LQ10/2 – start and finish (10 mile TT) ~ 50 metres south of mini roundabout at Scawby Road/Bridge Street/A18 opposite King Billy pub
SRHC/1 – Start Opposite Telephone box. Finish at final concrete fence post top of hill.
Competitor Numbers
All Rider numbers refer to signing on number and race start sequence
Please return all numbers (plus safety pins) after completing race
Event Fee
Entry fees will remain at £5.00 per rider for the 2021 season due to increase levy by CTT, payable at signing on.
Parental Consent
Riders under 18 years of age must have signed parental consent
These forms must be completed prior to the race and can be obtained from Signing On and completed on the day of race.
Contact
Any general queries please Email ~ LincsquadTT@gmail.com
Rider Information
Collect at Signing On