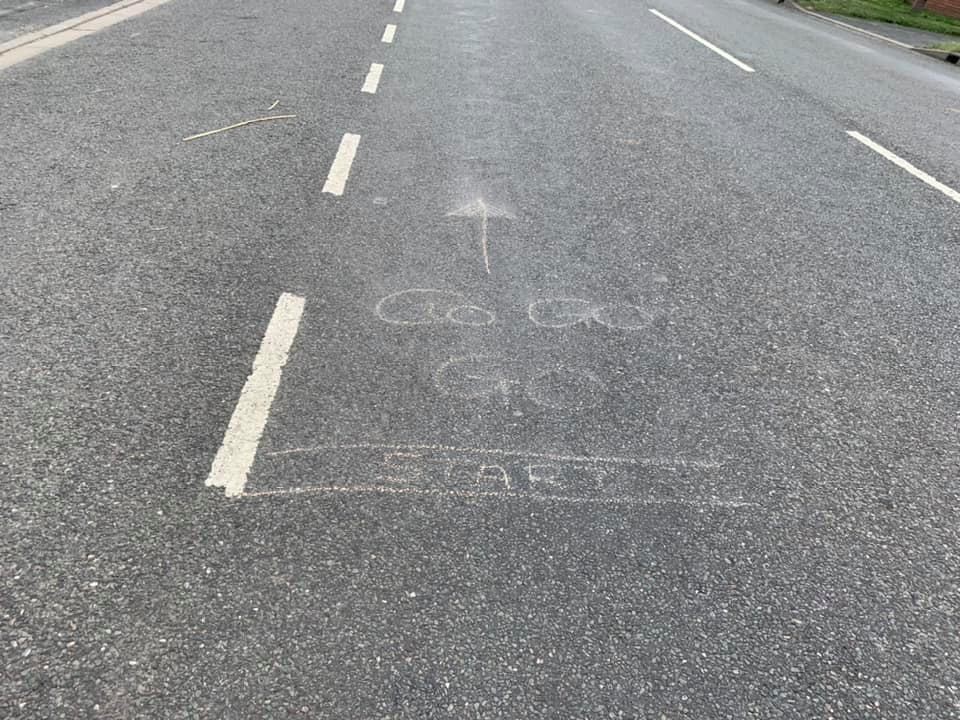 What can I say but another fabulous evening?
Catherine Butterill bravely led the field out aided by a helpful arrow to show her the right direction, kindly supplied by starter Fiona.
Catherine's approach to the event was unorthodox with a brief, even cursory, warm up and an extended cool down. In fact we thought she had got lost so were somewhat relieved when she reappeared, still smiling and in one piece.
Meanwhile, back in the thick of things, there was a very tight battle at the cutting edge with less than a minute between the first 6 riders. This week Simon Abdy came out on top, finishing in 21:57 closely followed by the ever excellent Sheehan on 22:05. Stuart Martin took 3rd place with Jon Challen and Ben Creasy taking the next two Club spots split only by 2 seconds on 22:25 and 22:27. Darren Busby was the 6th man home under 23 minutes (22:50).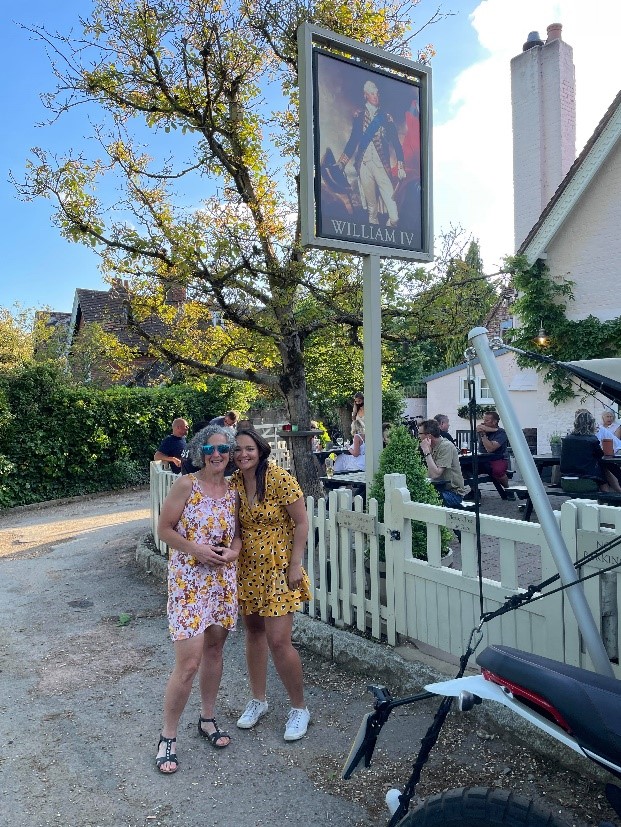 Jayne Baldwin led the ladies home and was also the first LincsQuad lady with Claire West second and Karen Braithwaite in 3rd place.
The saga of Rachel and Vikki continues. They made it to the King William IV but a hundred miles off course. (They don't look appropriately attired either.)
Thank you to everyone who marshalled; the super Time Team Julie and Fiona; Roo on the roundabout; and special thanks to Donna and Jeff at the level crossing and Janine manning sign in all of whom nobly stepped into the breach at short notice.
We need volunteers for the next TT on the 23rd of June, please let me know if you are able to help out.
| | | | | | | | |
| --- | --- | --- | --- | --- | --- | --- | --- |
| Name | Club | 9 June Time | Overall | Overall Female | Overall Male | Lincsquad Female | Lincsquad Male |
| Simon Abdy | Barton Wheelers CC | 21.57 | 1 | | 1 | | |
| Sheehan Quirke | Lincsquad | 22.05 | | | | | 1 |
| Stuart Martin | Guest | 22.16 | 3 | | 3 | | |
| Jon Challen | Lincsquad | 22.25 | 4 | | 4 | | 2 |
| Ben Creasy | Lincsquad | 22.27 | 5 | | 5 | | 3 |
| Darren Busby | Barton Wheelers CC | 22.50 | 6 | | 6 | | |
| Kevin Wilson | Lincsquad | 23.10 | 7 | | 7 | | 4 |
| James Noble | Lincsquad | 23.45 | 8 | | 8 | | 5 |
| Kev Lovett | Lincsquad | 23.46 | 9 | | 9 | | 6 |
| Jacob Riby | Sportslab | 23.51 | 10 | | 10 | | |
| Mark Gollings | Lincsquad | 24.04 | 11 | | 11 | | 7 |
| Andrew Brown | Lincsquad | 24.13 | 12 | | 12 | | 8 |
| Dan Ellis | 53eleven | 24.30 | 13 | | 13 | | |
| Ryan Birkitt | Lincsquad | 24.35 | 14 | | 14 | | 9 |
| Tony England | Lincsquad | 25.42 | 15 | | 15 | | 10 |
| Mark Turner | Lincsquad | 25.52 | 16 | | 16 | | 11 |
| Darren Binns | Barton Wheelers CC | 25.55 | 17 | | 17 | | |
| Malcolm Marshall | Lincsquad | 26.07 | 18 | | 18 | | 12 |
| Adam Holt | Lincsquad | 26.09 | 19 | | 19 | | 13 |
| Darren Scutt | Lincsquad | 26.26 | 20 | | 20 | | 14 |
| Pete Wilson | Barton Wheelers CC | 27.00 | 21 | | 21 | | |
| Jayne Baldwin | Lincsquad | 27.15 | 22 | 1 | | 1 | |
| Claire West | Lincsquad | 27.31 | 23 | 2 | | 2 | |
| Malcolm Dent | Lincsquad | 27.42 | 24 | | 22 | | 15 |
| Steve Cannings | Lincsquad | 28.09 | 25 | | 23 | | 16 |
| Karen Braithwaite | Lincsquad | 28.21 | 26 | 3 | | 3 | |
| Katie Scutt | Lincsquad | 30.45 | 27 | 4 | | 4 | |
| Catherine Butterill | Lincsquad | 31.10 | 28 | 5 | | 5 | |
| Walter Kent | Lincsquad | 32.11 | 29 | | 24 | | 17 |