Keyo Brigg Bomber Quadrathlon 

30th May 2021
The Keyo Brigg Bomber is organised by members of LincsQuad (Lincolnshire Quadrathlon Club) and consists of a 1.5k river swim, 38k bike, 7k kayak & 10k run.
2021 will again see this event as a WQF World Cup Race.
This race forms part of the World Quadrathlon Federation World Cup series and WQF rules apply
http://wqf.quadrathlon.com/rules. Your result will score points towards the overall trophies (male or female) and your age group. Your best four results will be totalled to decide the trophy winners. Full details can be found at http://wqf.quadrathlon.com/world-cup. To receive an award, you need to complete three races. Updated results will appear as soon as possible after the race.
Previously the Brigg Bomber has hosted the British Quadrathlon Championships, the European Quadrathlon Championships, World Cup rounds and the 2014 & 2019 World Championships.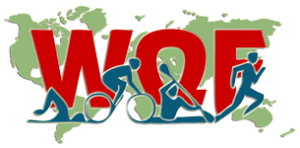 Entries are available as;
a Solo competitor, or as a Team (2, 3 or 4 team members),
Minimum age for this event is 16 years, parental consent is required for under 18 years.
For further detailed event information detail, click here
Competitor Withdrawal
If for any reason "applicants" who have already successfully entered an event find themselves unable to race and wish to withdraw, the applicant must inform the LincsQuad event team in writing.
This must be done initially via e-mail to Lincsquadevents@gmail.com . It is the responsibility of the applicant to ensure that their request has been received.
Applicants who withdraw from the event prior to start list publication (normally one week before the event) will receive a credit note for 50% of the original entry value.
Please note the swapping of entries between competitors is strictly forbidden as it invalidates insurances undertaken by the promoters to cover the event. Athletes found to have passed or taken up another competitors entry will not be allowed to take part in the event and no refund or credit note will be issued.
Applicants not notifying the LincsQuad events team of their wish to withdraw from the event after the closing date and applicants who do not attend the race will not receive any form of refund/credit.
Previous years results are available on the Race Information page click here